I have my delivery date nailed down for my Tiny House and I have some great news to share as well! My builder is delivering the shell himself on March 13th to surprise me. YAY! But the biggest news is the best surprise. My parents have reconsidered their position and are allowing me to store my Tiny House on their property until it's almost finished.
This makes me feel better since I'll only be able to get out to my land once a week or so to do the demo. This makes my future home safe, secure, and protected.
Sure, I'll have to endure endless suggestions from my dad, but honestly suggestions are pouring in from all angles now. That's part of the problem of going public and of documenting your journey; everyone has an opinion. But it's also very cool. Some people are pointing me in directions I've never thought about before. I've talked to a guy building a yurt and a gal who is funding her trailer in a creative way. (BTW, that gal's name is Melanie and you should read her blog too. It's called Little House in the Steel City. She is offering to paint small portraits for $15 to help fund her trailer – click here to order yours! She's an amazing artist. I've ordered three!)
Now I'm making decisions about super-fun things, like drywall and insulation. I hate it. I want to keep looking at tile and flooring and paint colors and shiplap (damn you Joanna Gaines…). But instead I'm looking at cement board and radiant heat flooring mats and trying to nail down a budget.
I did make my first fun purchase though. I bought this fireplace from Wayfair.com to heat my Tiny Home. The flames change colors and so do the ambient lights. This won't be my only source of heat but it will certainly be a fun addition!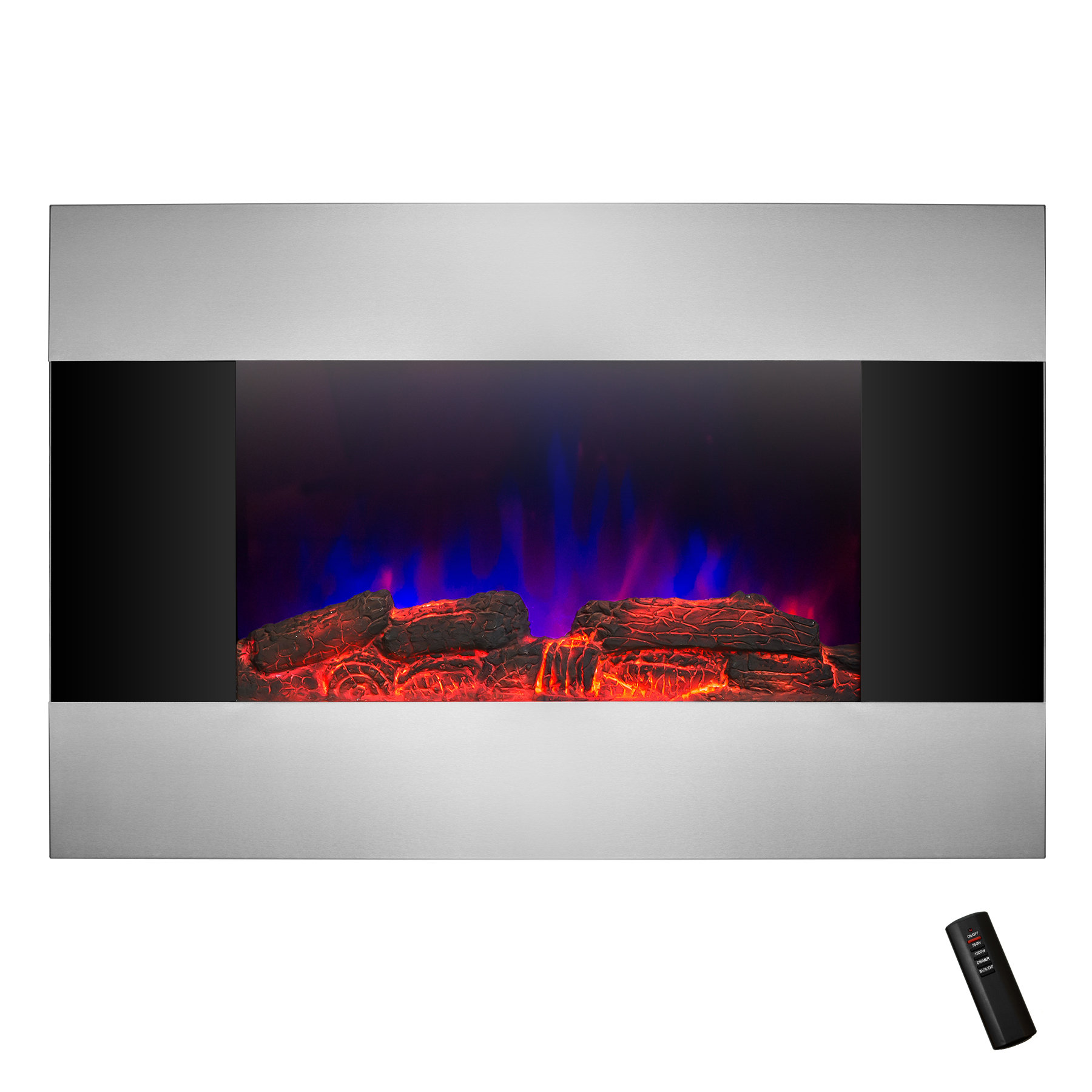 I also did a 3D creation of what I think my Tiny House layout will be. I've never done one of these before so keep that in mind…
The stairs are all individual cabinets that will open in different directions. Those will have to be custom-made. I also changed my mind for the size of the vanity and shower, but that won't change the picture much. Here are some of the materials and furnishings I'm thinking of using:
There's one thorn in my side right now – no news on the land front. The loan is still going through the process so I'm just waiting to hear back.